Shop | Mecc Alte Alternators & Generators
Generator Heads & Alternators
Need Help? Tell what you are looking for or trying to and and we will send you a few options. You can also call us at 1-877-510-6807
Thanks! We will respond ASAP.
This field is required
This field is required
This field is required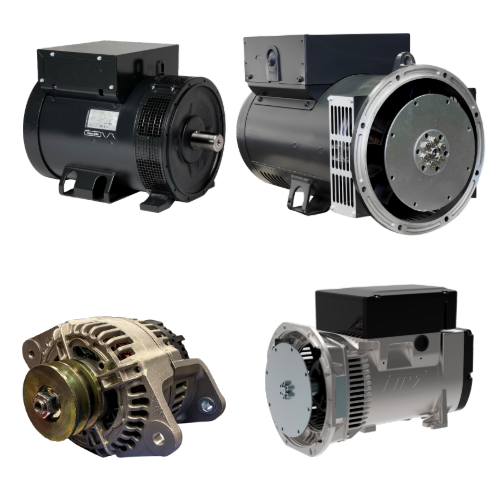 Single vs Two-Bearing Alternators
The alternator shaft, often called the rotor because it rotates, is usually supported by two bearings. This is called a double-bearing alternator because there are two bearings. When the rotor is directly coupled to the prime mover (internal combustion engine, gas turbine, water turbine, etc) it may rely on the prime mover's end bearing to support its weight and allow it to turn smoothly. This configuration eliminates one bearing on the alternator shaft and such an arrangement is called a single-bearing alternator.
SAE Housing and Flywheel Sizes
To determine the SAE adaption in your specific application, simply match dimensions to arrive at a combination of SAE adaptations for the engine housing and for the engine flywheel. With the SAE Flywheel No and SAE Housing No, we can help you select the proper alternator / generator for your needs.


Shop | Mecc Alte Alternators & Generators